The vulnerabilities of the Euro Cylinder lock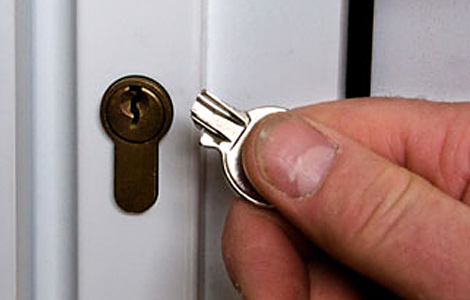 We have discussed the history and the popularity of the Euro Cylinder lock in previous articles, but there are issues with the security of these locks. The main vulnerabilities of the Euro Cylinder lock is their susceptibility to lock picking, lock snapping and lock bumping.
Lock picking & lock bumping
The basic Euro Cylinder Lock is vulnerable to lock picking attacks. These type of attacks include lock bumping, which involves opening the lock by using a specially crafted bump key, which is readily available on eBay. Another technique for picking locks is using a snap gun, which is essentially a tool that can be used to pick open a Euro Cylinder lock without using a key.
To combat this, there are higher security Euro Cylinder locks that have been adapted to use specialised security pins. These pins are designed to catch in the lock cylinder if a snap gun or bump key are used. But the majority of Euro Cylinder locks fitted on older doors don't have specialised security pins.
Lock snapping
This is a method of forced entry that affects the Euro Cylinder lock. Lock snapping involves applying a strong torque force to the lock cylinder, usually with a pair of locking pliers, thereby breaking the mechanism and allowing access to the latch.
It can take between 20 seconds and 2 minutes to snap the lock and gain entry. Police in the UK have estimated that around 22 million doors throughout the country could be at risk from lock snapping. Lock snapping is possible when the lock has a weakness where the retaining bolt passes through a thinner part of the lock.
Measures, however, have been put in place to combat the vulnerabilities of the Euro Cylinder lock. New safety measures have been put in force and any British Standard cylinders that meet the TS007 3 standard can prevent this method of attack. They have been shown to reduce burglaries in implemented areas by up to 60%.
For more information on the big improvements made in security with the cylinder lock visit our home page and read the section Why you need Ultion high-security door locks…
To find out more about the vulnerabilities of the Euro Cylinder lock ring Stephen on 07930 841967 if you are in the Doncaster area.